Biography of Eunkwang
Seo Eun Kwang, more commonly credited by his stage name 'Eunkwang' is a South Korean singer affiliated to boy group 'BtoB' under CUBE Entertainment. Likewise, he is known for his funny and caring personality.  Moreover, he is very responsible leader thus is considered as the father of the group. Similarly, he is popularly known for his soulful singing and powerful vocal and piano skills. Likewise, he is also active as musical performer, OST singer and TV personality. Additionally, he enlisted on August 21st 2018.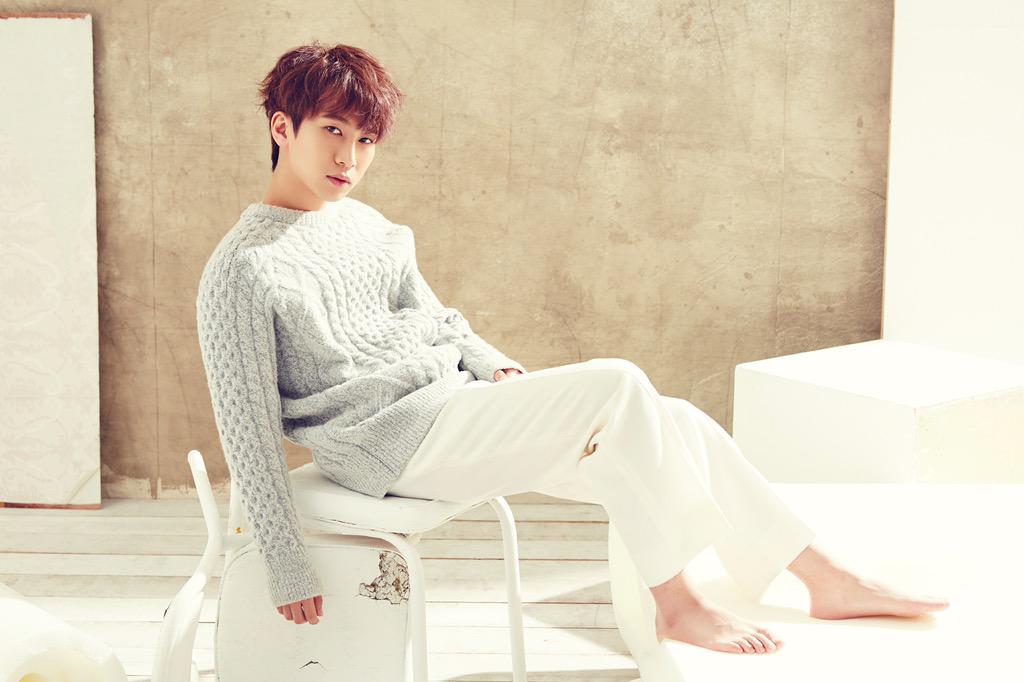 Childhood, Early life & Education
Eunkwang was born on November 22, 1990 in Seoul, South Korea. He is the eldest child in his family & has a younger brother, Seo Eun Chong. Similarly, he really likes to listen to emotional songs & plays piano really well. Likewise, his favorite color is blue.
As for his education, he went to Seoryong Elementary, Taesung Middle School & Taesung High School.  Later on, he attended Dongshin University, majoring in Practical Music.
Career
Before his official debut, Eunkwang was trained in Modern Music Academy along with Changsub under CUBE Entertainment management. He then officially debuted on Marc 21st, 2012 as a leader and lead vocal of the group BtoB (Born to Beat) along with 6 other handsome members; Minhyuk, Changsub, Hyunsik, Peniel, Ilhoon, and Sungjae. Eunkwang is the eldest member of his group.  BtoB has been a super popular boy group around the world and are musically active in both South Korea & Japan.
Apart from his group activities, he is also a musical performer. He has starred in musicals: "Monte Cristo", "Bachelor's Vegetable Store", "Hamlet", "Goddess is Watching", and "The Three Musketeers. Likewise, he also sang "Dreaming of Spring", an OST for 'Mystery of Queen 2'. Similarly, he also worked in variety shows such as 'Lipstick Prince' (2016), "Law of the Jungle", "Real Life Men and Women", etc.
Awards & Achievements
Their music is widely accepted, made them received so many awards since 2012, like "Singer of the Year", "Ballad Award", "Best Vocal Award" and many others.
In addition to this, Eunkwang and his mother Hwang Soon Ok won "Immortal Song: Family Chuseok Special".
Net worth
Eunkwang's estimated net worth from his successful musical career is about $1-$5 million (approx.) and is still under review.
Overview
Name: Seo Eun Kwang
Stage Name: Eunkwang
Nick Names: Face Genius, Butt-min, Morning Alaram
Birthday: November 22, 1990
Born In: Gunpo, Gyeonggi Provience, South Korea
Nationality: South Korean
Age: 29 Years
Sun Sign: Sagittarius
Position: Leader, Main Vocalist
Specialties: Vocals, piano
Height: 5'8"(173 cm)
Marital Status: Unmarried
Eye Color: Dark Brown
Labels: CUBE Entertainment
Unit: BtoB (Since 2012) & BTOB-BLUE (Since 2016)
Years Active: 2012-present
CV Read More

Do Woon Biography