Biography of Kim Ji-Soo
Ji-Soo is a South Korean actor and a model. He started his career as an actor and later persuaded his modeling as well as acting career. As a result of his hard work, dedication and talent he has garnered immense popularity among the viewers and his fans. He gained global recognition through his Korean television dramas named 'Sassy, Go Go' (2015), 'Glory Day'(2015) and 'Strong Girl Bong-soon' in 2017. This helped him climb up the stairs of success and there has been no looking back for him ever since. Furthermore, he has also appeared as a guest and a cast member in a variety of shows. Likewise, he has also worked in handful music videos for popular singers. Along with his humble personality, he works tirelessly for his beloved fans.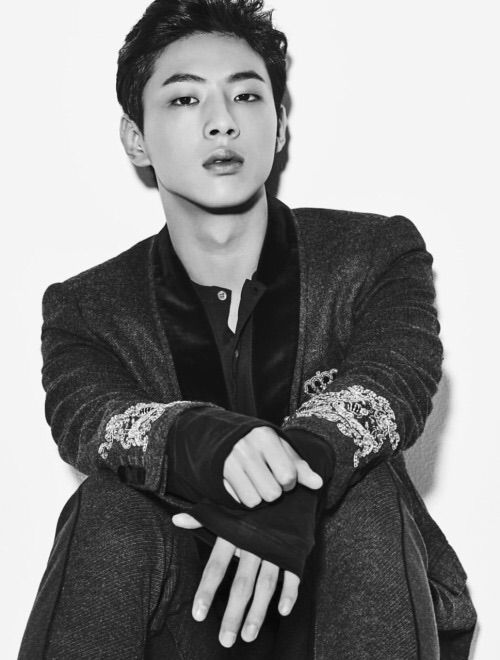 Childhood, Early Life & Education
Ji-Soo was born on 30th March, 1993 as Ji-Soo Kim. His hometown is Seoul, South Korea. Apart from this, his personal and family life has been kept secret from the public knowledge. Ji-Soo was serious about Judo since elementary school and also competed in national Judo championship and won quite a few of them. However, during his middle school, he fell in love with performing arts and dropped Judo completely. Similarly, he appeared in theatre productions such as The Dreamers, Monsters, 13th Hero, etc. along with appearing in low budget short films such as Beastie Boys, Boy in Pain, etc.
Talking about his education, Ji-Soo attended Digital Seoul Culture Arts University. No additional formal information is disclosed to the public.
Career
Ji-Soo started his career as an actor since 2009. The following years, he continuously worked on small budget acting projects and starred in several short films. Later on, he made his acting debut on TV dramas as well as movies and continued to work on numerous other acting projects. He rose to fame from his TV dramas due to his excellent acting skills, handsome face and great body built. Similarly, he has worked on several dramas such as 'Angry Mom' (2015), 'Cheer Up' (2016), 'Page Turner' (2016), 'Moon Lovers: Scarlet Heart Ryeo', 'One Way Trip', 'Strong Woman Do Bong-soon' (2017)and 'Bad Guys 2', 'Ping Pong Ball' (2018). Moreover, he also starred in the Netflix's drama 'My First Love'
In addition to this, he is also active in variety shows and has worked as the cast member in 'Celebrity Bromance', 'I Live Alone' and 'Showbiz Korea'.
Awards & Achievements
Ji-Soo has received well-known awards in short time of his career. He won the award at 11th Max Movie Awards for the Rising Star Actor in 2016. Likewise, he was also awarded the "Rising Star Actor" at 2nd Asia Artist Awards for his work.
Net Worth                                
Ji-Soo has worked hard to establish himself and has earned fame alongside funds from his successful career. His estimated net worth is $1-$5million (approx) and is still under review.
Overview
Name : Ji-Soo Kim
Birthday:March 30, 1993
Age: 26 Years
Sun Sign: Aries
Height:6'1″ (185 cm)
Birthplace:Seoul, South Korea
Nationality: Korean
Famous As: Actor and Model
Marital Status: Unmarried
Labels: Prain TPC
Years Active: 2009-present
CV Read More

Nam Joo Hyuk Biography