Biography of Kang Hyejin
Kang Hyejin is also known as Hyejin. She is a singer under S.A ITAINMENT. She is a member of the girl group CRAXY. CRAXY  is a five-member girl group under and they debuted on March 3, 2020, with the full-length album My Universe.
Early Life
Kang Hyejin was born on July 13, 2000, in Gwangju, South Korea. On March 5, 2019, Wish Girls posted their first picture with five members in practice. Though they didn't her announce at the time, this was the first time Hyejin made her appearance as a Wish Girls' member. Her name was revealed during one of the group's vlogs, on April 1. Similarly on August 9, the music video for Hyejin's pre-debut solo track "Boyfriend" was released, but was since made private. On October 10, the single was released on music sites. 
Career
Kang Hyejin made her official debut as a member of CRAXY on March 3, 2020, with the group's first studio album My Universe. S.A ITAINMENT uploaded a music video teaser for Wish Girl's final pre-debut single "My Universe" on January 10, 2020. With this teaser, they revealed the group's official name to be CRAXY. On January 16, they released the music video for "My Universe". One month later, on February 16, the single was officially released on music sites. Later in February, the group also revealed they were planning to release their debut album on March 1. The album would consist of ten tracks, including the solo and pre-debut songs. The title track was revealed to be "Aria". However, On March 1, the company posted on their social media that due to internal issues, they were postponing CRAXY's debut until March 3.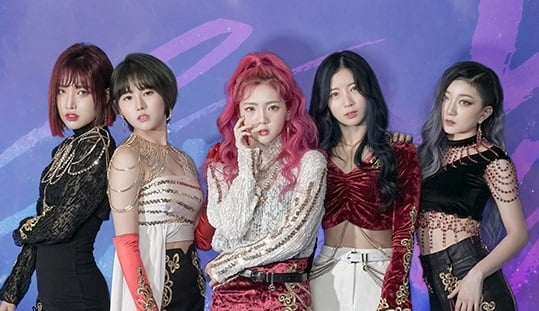 Net Worth
Kang Hyejin 's net worth is estimated to be $1 Million – $5 Million (Approx.) in 2021. Similarly, her net worth was $100,000 – $1 Million in 2019. However, her annual salary is under review. The Astounding net worth is the compilation of her income and earnings from her profession as a singer.
Overview
Stage Name: Hyejin
Birth Name: Kang Hyejin
Birthday: July 13, 2000
Zodiac Sign: Cancer
Occupation: Singer, Dancer
Height: 167 cm
Weight: 47kg
Blood: A
Nationality: Korean
Agent: S.A ITAINMENT
Years Active: 2019-present
References 
Fandom
CV Read More
Lee Yerin