Biography of N
Cha Hak-Yeon, better known by his stage name N. He is a South Korean singer, actor, presenter, and radio host, signed under Jellyfish Entertainment born on June 30, 1990. Debuted as a member of the South Korean boy group VIXX in May 2012, he began his acting career in 2014 in MBC's romantic-melodrama Hotel King as Noah. He has since had roles in The Family is Coming (2015), Cheer Up! (2015) and Tomorrow Boy (2016). N began his career as a radio host in May 2015 with his show VIXX N K-pop on SBS Power FM.
Childhood & Early Life
Born in Changwon, South Korea, N's family consists of himself, his parents, one older brother, and two older sisters. N studied at Howon University and spent a year in Japan. Before debuting with VIXX, N participated in a musical called Gwanghwamun Love Song and entered in dance competitions. He had an extensive dance background, specializing in hip-hop, ballet, jazz, and contemporary. In 2009, he participated and won various competitions held by big entertainment agencies such as SM, YG, and JYP. His blindfold dance, which he personally choreographed, won the Grand Prize at the Korean Youth Dance Festival.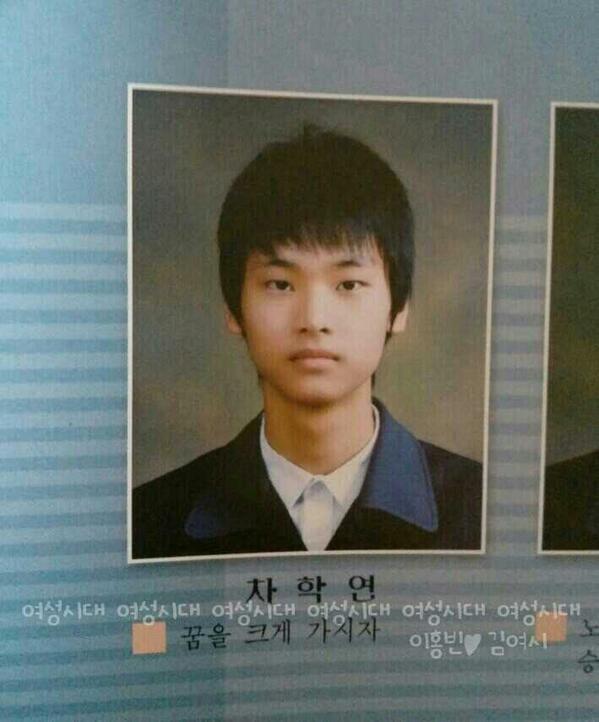 Career
N was one of ten trainees who were contestants in Mnet's survival reality show MyDOL and was chosen to be a part of the final line-up and the 6-member boy group VIXX finally debuted on May 24, 2012. In the year 2012, after VIXX's debut, he became a cast member in the second season of TVN's reality television show The Romantic & Idol. Likewise in 2014, he appeared in many varieties shows as a cast member such as Mnet's 4 Things Show,  TVN's First Day of Work Season 3 and MBC Every 1's Hitmaker. In Hitmaker, he became a member, Big Byung, and the group created two singles "Stress Come On" and "Ojingeo Doenjang"
N was cast in his first television drama in a supporting role in Hotel King. In 2015, N was cast in his second television drama in a supporting role The Family Is Coming   On May 2, 2015, his own radio show VIXX N K-pop premiered on the radio On July 7, 2015, he went in JTBC's variety program Off to School alongside other celebrities Towards the end of July. Later in August 2015, N was appointed as co-MC on Weekly Idol. Whereas in September 2015, N was cast in drama Cheer Up!
Furthermore, in February 2016, N was cast in his first web drama Tomorrow Boy   N and Melody Day's Yeoeun released the song "Without You"  for the drama W on September 7, 2016. Later in the same month, N was cast in the web drama What's Up With These Kids?  In November he was cast in the musical In The Heights as the lead role of Benny. Also in July 2017, it was announced that he also co-choreographed with Jane Kim for MyTeen's debut album's Track 4 titled Take it out.
Awards & Achievement
N has gained immense popularity throughout his career. Similarly, he has been successful in receiving many awards with his group VIXX. VIXX has been recipients of 26 awards from South Korea and International events. Likewise, the award-winning titles are Best Rookie Group, Bonsang Award, Best Celebrity Award, Best Rookie Group, Hot Performance of the Year Award, Best Style, K-POP Top Ten Singer Award, The Best Asian Music Award, Hanbit Awards, Best Fandom Award and many more.
Net Worth
N net worth in 2019 is estimated to be $1 Million- $5 Million (Approx). Similarly, his Previous Year's Net Worth was $ 100,000- $1 Million. However, his annual salary is under review. Likewise, the astounding net worth is the compilation of N  income and earnings from his profession as a Pop Singer and actor.
Overview
Stage Name: N
Birth Name: Cha Hak Yeon
Position: Leader, Main Dancer, Lead Vocalist, Center
Birthday: June 30, 1990
Zodiac Sign: Cancer
Height: 180 cm (5'11")
Weight:65 kg (143 lbs)
CV & More
Leo Bio